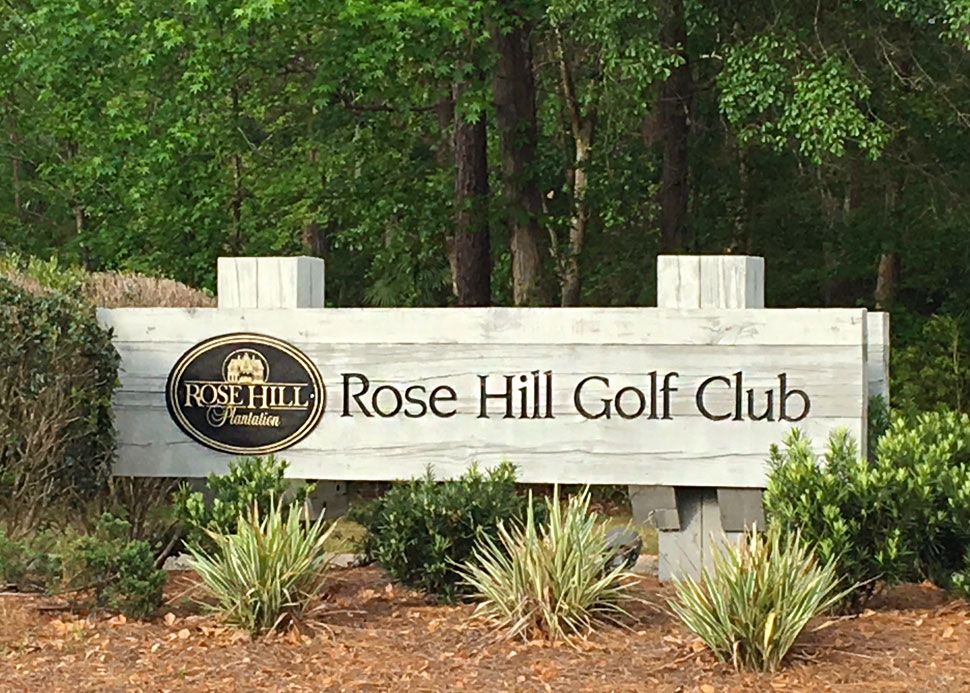 International Golf Maintenance (IGM) has worked day and night since signing an agreement to restore Rose Hill Golf Club, by taking on all golf course maintenance and golf operations. IGM Regional Manager Tyler Minamyer has seized the opportunity to build an exceptional team, make the golf course the best it can be, and achieve the goals of the Rose Hill Property Owners Association (POA).
Located in beautiful Bluffton, SC, the 18-hole championship Rose Hill golf course had been neglected by previous contractors and that was before record-breaking rains in August and September created a whole new set of problems. IGM and Minamyer came in prepared to start implementing a sound agronomic plan for the course, but the heavy rains made the drainage issues apparent and prevented a lot of work from being done early on. In addition, they found equipment that had not been maintained, weeds, disease and mole crickets that were out of control, and a maintenance staff that lacked support and direction. 
Crystal Higginbotham, General Manager of the Rose Hill POA, said that even with the rain delays and all the issues at hand, "the course looks 100% better already. Our residents are thrilled and can't wait to get out there and play some golf." 
Minamyer said he's been focused on securing the proper equipment for the course, which has been difficult because of supply chain issues, and repairing the drainage systems. "The course isn't close to what we want it to be, but we do want to get it open as soon as possible. We are implementing good agronomic practices including weed and pest management as well as sound fertility programs, and literally, working from the ground up to overhaul the course."  
In contracting with IGM, Higginbotham said the POA's old business model wasn't working for them, and then IGM proposed something new. "We did our homework, and IGM really took the time to detail everything out for us. Plus, we've seen Bray's Island (another IGM-maintained property) and how good it looks." Higginbotham added that communications with Minamyer have been wonderful every step of the way. "They talk to residents and get their feedback, and we're hearing overwhelming support at board meetings."
Minamyer described the unique contract as "building a total program for a flat fee. We ensure that the employees we hire are truly invested in working at Rose Hill.  We direct the operations of the golf course for the POA's benefit. It takes a lot of teamwork and trust but things are off to a great start." 
The accomplishment he's most proud of so far is building a great team and creating a great work environment. He said the workers who had been at Rose Hill were excited to do things the right way.  In addition, experienced golf course operator Mike Kuhn started in mid-September, coming from another IGM property, and the incumbent Golf Pro came on board. "We're overcoming the obstacles and working with a very supportive board of directors," said Minamyer.
IGM provides complete golf course maintenance and management services in markets across the U.S. The company is committed to agronomic excellence and environmentally conscious methods and products. To request a consult, please contact Greg Plotner, Executive Vice President, 407-589-7200. Additional information may be obtained by visiting IGM's website at golfmaintenance.com.