Reflection Bay golf course in Henderson, Nevada, is getting great reviews from golfers following significant renovations. With an aggressive timeline, from May 30 – September 15, 2023, IGM resurfaced all greens, as well as fully renovated two practice greens to USGA specifications.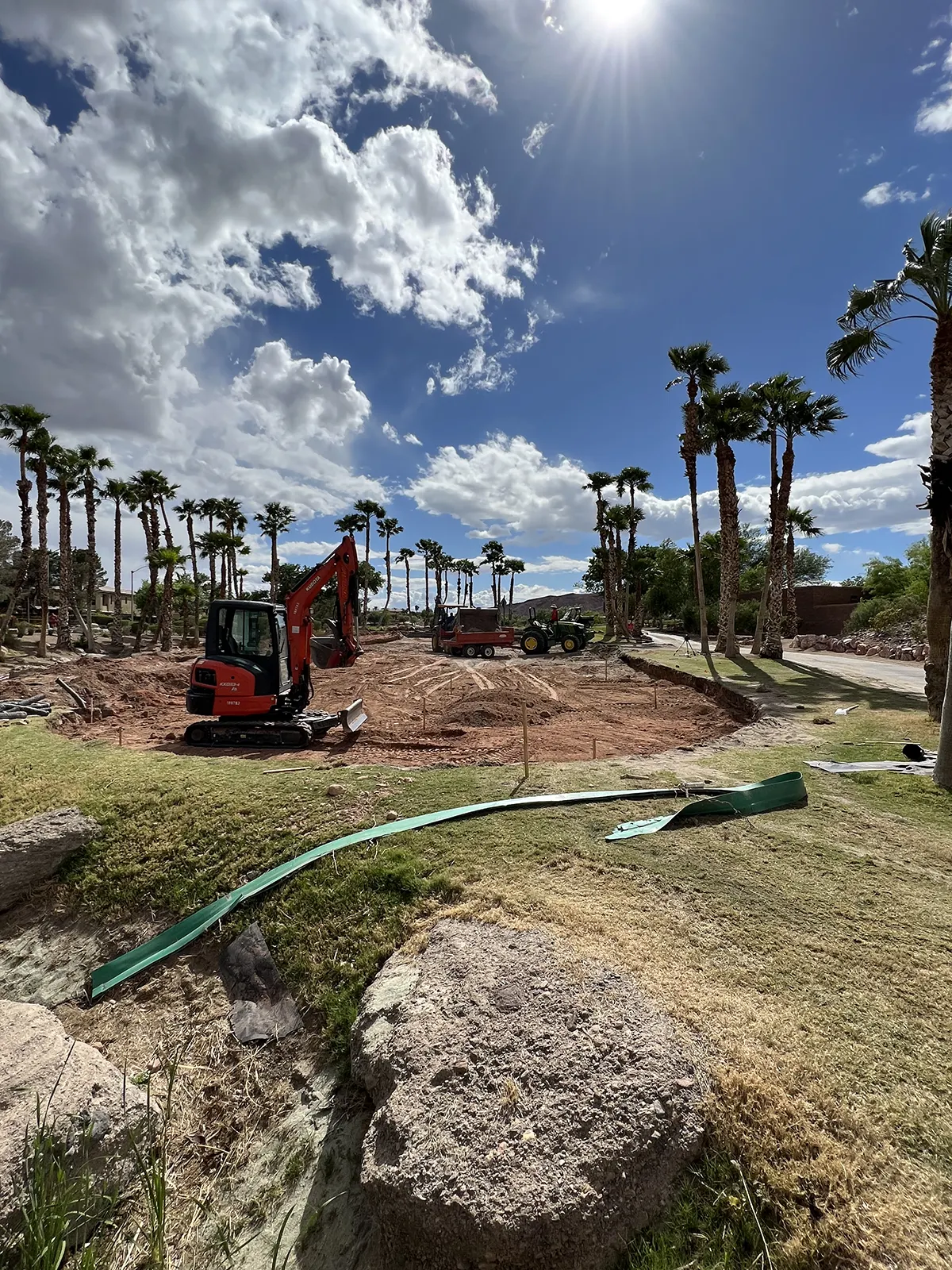 The renovation project's goal was to offer members and guests a refreshed and updated golf experience, while saving water in the community at the same time. The upgraded greens are more wear-resistant than previously and perform well, even after multiple rounds. Players are already enjoying their smoothness and speed.
IGM and the Club saw the opportunity to improve conditions and be more environmentally friendly by resurfacing the greens with 'Platinum' Paspalum, said Vice-President of Operations Steve Gano.
"Paspalum allows us to use water with a higher salt content, which is better for the environment. We also amended the top of the soil profile to improve growing conditions."
Paspalum grass is also more disease-resistant and can help reduce the use of chemicals.
In frequently hot and sometimes humid Nevada, Reflection Bay often struggles with drought conditions, said operator, Eric Dutt. "Paspalum is more drought-resistant than the Bentgrass we were using. The conversion should save us more than 15 million gallons of water per year." Dutt also noted that the course fairways and roughs have featured Bermuda grass since opening and is one of the most water-efficient turf types.
Gano also made note of IGM regional manager Jon Dodds and Reflection Bay course superintendent Noel Villareal for successfully managing day-to-day operations of the rigorous project timeline. Members and guests were happy to get back on the course.
IGM is a leading contractor for comprehensive golf course maintenance and management, known for environmental stewardship and agronomic expertise. With golf course maintenance contracts in various regions of the country, they have demonstrated expertise in managing different climate, seasonal, and water conditions. For more information on IGM and the professional golf course services offered, please contact Greg Plotner, Executive Vice President, 407-589-7200. Additional information may be obtained by visiting IGM's website at golfmaintenance.com.