Do You Have a Golf Course That Needs Our Help?
Our Commitment
IGM's dedication to customer satisfaction is the cornerstone of our vision. Our leadership team comprises highly qualified and trained professionals, all with many years of experience in all facets of the golf industry. Our team members are our foremost asset. Committed to the highest quality maintenance standards and practices, we are prepared to respond immediately to clients' needs.
Key Personnel at Each Club
IGM team members have extensive training in their fields of expertise, plus additional training in our company's expectations for customer service and quality. We staff the following positions at each of our maintenance properties:
responsible for the day-to-day operation of the golf course
second in responsibility for the day-to-day operation of the golf course
responsible for the daily service and repair of maintenance equipment
responsible for the maintenance and repair of the sprinklers, piping, and control systems of the watering system
responsible for the application of turf products and fertilizer
responsible for the maintenance of shrubs, turf, annual plants and ground cover in the manicured landscapes around the property
responsible for achieving the high level of aesthetics necessary to give your course a competitive advantage
responsible for the daily care and set-up of the golf course
Our Partners Agree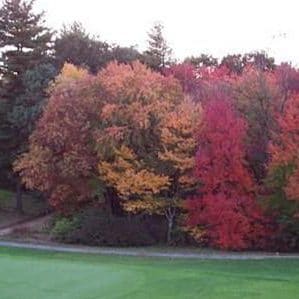 "I saw unbelievable changes in the first year, year and a half of IGM's original maintenance contract. I liked the way Mike was looking out for the health of the course for years to come, not just a quick fix."
Contact Us Today
Since 1994, IGM has taken pride in delivering top value and quality service to achieve the highest levels of customer satisfaction. Contact us today for a consultation and see what we can do for you!