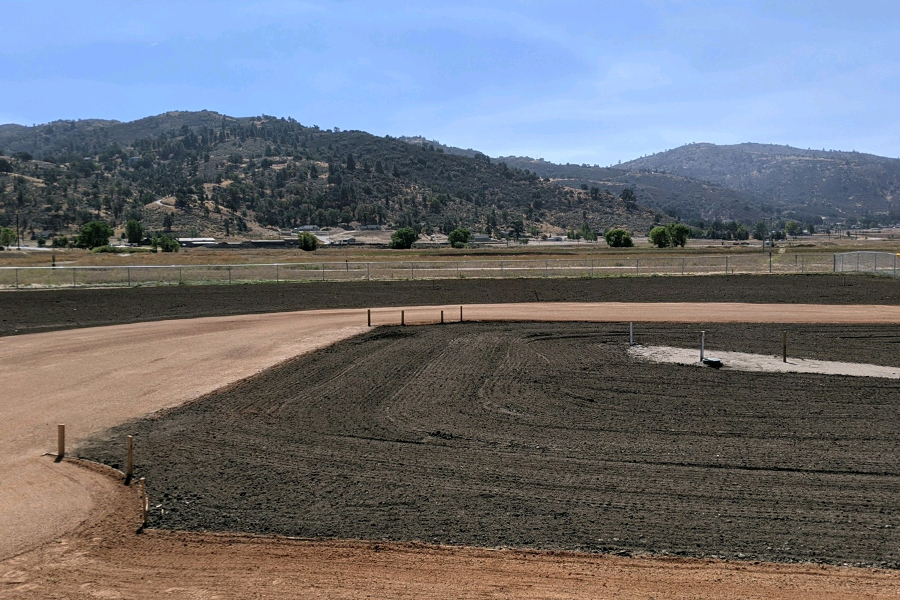 IGM is well known in the golf course maintenance industry, but we enjoy having opportunities to expand our services to benefit our communities. A perfect example is IGM's relationship with the Bear Valley Springs Association. 
The BVSA was home to a somewhat overlooked ballpark with three dirt diamonds and some old bases. The charge to IGM: create a first-class baseball field.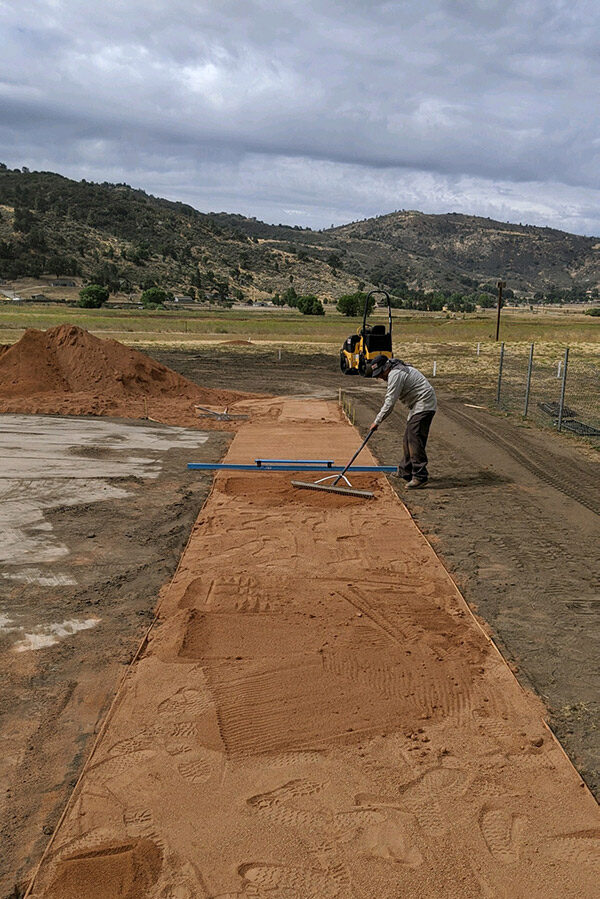 IGM Regional Manager Jon Dodds said, "Our goal was to replicate a field from the Little League World Series. The club manager, Wes Shryock, has focused a lot on youth activities. It was his vision." Both the golf course and grounds crews contributed to time and labor to the project. Dodds noted, "We had never done one before. We did a lot of research on measurements and other requirements to meet Little League standards."
IGM Golf Course Superintendent Brandon Haynes led the project. He said, "We started about a year ago by trenching in an irrigation system. We formed the infield with concrete forms and brought in tons of clay for the base paths." IGM's wealth of agronomic expertise was poured into the field. "We leveled everything for the grass, laid sod, did aerification, and over-seeded it a couple of times."
Shryock, the Bear Valley Springs manager, shared that he grew up in the Bear Valley area and had played baseball there, before playing in college.
"We host a week-long camp for kids every year, so we talked to IGM about upgrading the field. Even though they'd never done one, we knew Brandon could handle it. He's a meticulous guy, and they nailed it. When they laid the clay, it was perfect."
Named Warren Field to honor a project donor, the field was completed in time to host the youth baseball camp in July. A Bear Valley Springs resident and retired UCLA baseball coach leads the annual camp, bringing in instructors who have played for UCLA, some smaller colleges, and even the Dodgers. 
Shryock said the new field was a hit with the players and coaches. 
The IGM crew spent about a week handling set up and take down for the 4th of July and the tournament. "We applied finishing touches on Warren Field for the grand opening," said Haynes. Those finishing touches required shoveling in another 40 tons of clay for the outfield warning track and 2 tons more for the pitching mound. Even Regional Manager Dodds spent the week getting his hands dirty with the crew. The field will require ongoing maintenance, especially during the baseball season, to keep it at peak performance level. 
With completion of the baseball field, Haynes and the golf course maintenance team are hard at work on the golf course, with some irrigation repairs, monitoring hot spots, and looking forward to some upcoming tournaments.
IGM has contracted with the Bear Valley Springs HOA since 2008. The grounds crew also maintains the equestrian center, parks, lakes, campground, and playground. Haynes and his team have undertaken several special projects for the association, including the preservation of a native American grinding hole and the compliant removal of protected cattails. IGM has a proven commitment to environmental stewardship with all their clients.
"I started working here in 2015," said Shryock. "The relationship with IGM, Jon, and Brandon is great and very mutual."  
IGM provides complete golf course maintenance services in markets across the U.S. The company is committed to agronomic excellence and environmentally conscious methods and products. To request a consult, please contact Greg Plotner, Executive Vice President, 407-589-7200. Additional information may be obtained by visiting IGM's website at golfmaintenance.com.