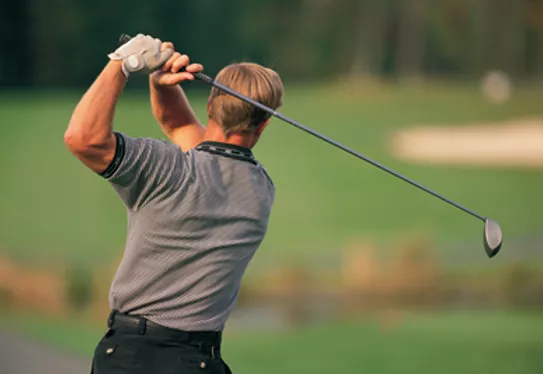 Ludlow Country Club in Massachusetts was facing a financial crisis, with low membership due to neglected golf course maintenance when they hired IGM to help them. Working closely with the Club leadership, IGM developed a plan and budget to turnaround the course. By the end of the 3-year contract term, Ludlow Country Club could not be happier, with membership growth from about 265 to 400.
Today, Ludlow Country Club touts a huge increase in memberships, financial stability, and satisfied golfers.

Club President Jeff Langone particularly appreciated that "How they explained things was how it worked. IGM delivered everything they promised and reduced budget when they could. Most important to me is they got us back on the right agronomic track."  He noted, "They didn't just bring in a superintendent from Florida; they brought one from New England, who understands our conditions."
IGM's immediate focus in working with Ludlow Country Club was hiring and training a crew, repairing equipment, and getting the turf grass mowed to an appropriate height. Starting shortly before the winter, they also had to top-dress the greens and apply protective chemicals before closing the course for the winter months.
According to IGM Vice President of Operations, Steve Gano, the keys to turnaround success were:
Bringing in an experienced superintendent with knowledge of the area climate
Implementing agronomic programs to improve turf on the greens and fairways
Implementing IGM's proven maintenance practices through crew training and consistency
Providing budget stability with a long-term plan
Managing inventory and taking advantage of economies of scale in such things as affordable chemical and fertilizer combinations
Upgrading the country club's equipment fleet and capital planning process
IGM takes pride in the agronomic expertise of our executives and superintendents. Simply put, agronomy is the science of maintaining plant life in the healthiest, most sustainable way. In addition, the company is committed to conserving natural resources, establishing appropriate irrigation and water utilization, and protecting wildlife habitats on all golf courses we maintain.
Langone said, "IGM improved the health and overall look of our golf course, improved our greens and fairways, helped us increase play, and ultimately this resulted in our club being able reach new demographics and increase membership." He added, "We get lots of positive feedback now."
IGM provides complete golf course maintenance services in markets across the U.S. The company is committed to agronomic excellence and environmentally conscious methods and products. To request a consult, please contact Greg Plotner, Executive Vice President, 407-589-7200. Additional information may be obtained by visiting IGM's website at golfmaintenance.com.