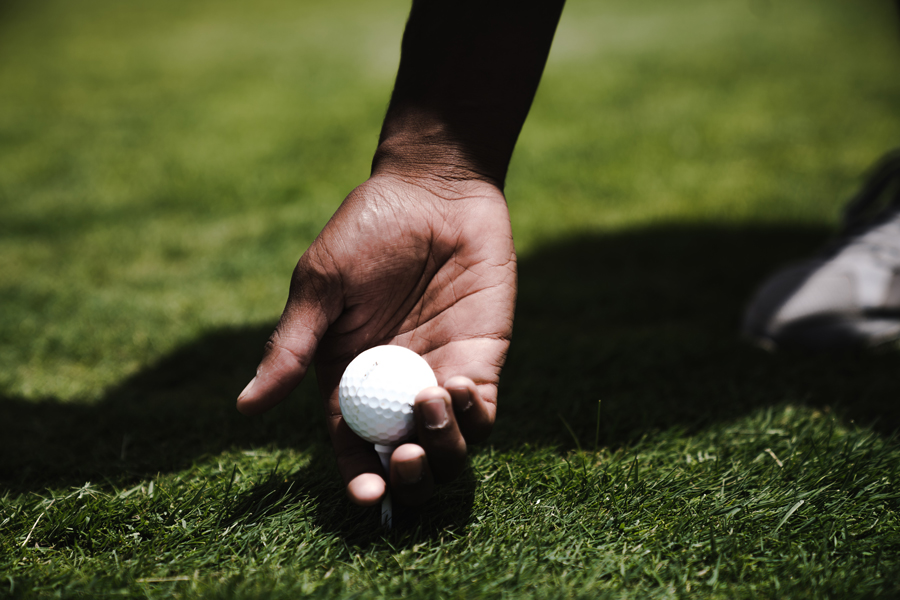 Golfers have many reasons for playing the game: networking, competition, challenge, or love of the outdoors, among others. Savvy golf course owners and managers want to capitalize on those reasons, both to attract new golfers and retain existing club members.
How do you set your golf course apart and become the golf course of choice?
"What golfers want when playing a round at their favorite course is fairly consistent across the globe," says IGM Vice-President of Operations Steve Gano. "Well-kept fairways and greens are a top priority, and championship quality maintenance services is ours."
Understanding what golfers want from a golf course and their game can help owners and managers grow a more successful business and increase revenues. Golfer retention is key. As a leading contractor of golf course maintenance and management services, IGM works with courses across the U.S., so we have a good idea of what works and what doesn't. Attributes of successful golf courses include:
Attractive and consistently playable fairways and greens
With professional maintenance, an attractive setting and quality playing surface are easily achieved together. IGM takes pride in our team's knowledge of agronomics, which ensures we plant and cultivate the right turfgrass for each golf course's climate and seasonal changes. We also adapt irrigation systems and techniques to the area's weather patterns. IGM superintendents and crews follow a complete and proven mowing and maintenance plan to deliver the highest quality playing conditions. In addition, IGM maintenance contracts include upkeep of the golf course's surrounding landscaping for a professional appearance that adds value to membership.
 Scheduling and communicating about changing conditions
During renovation or major maintenance projects, it's vital to communicate to golfers so they have realistic expectations of course conditions. IGM's close relationships with course owners and managers at client courses allows the opportunity to budget for and schedule major projects during the off-season or when they will be the least disruptive. Upgrading bunkers, aerating the greens, renovating the tee boxes can all be scheduled with adequate communications to the golf community.
 Playability that is challenging for serious golfers but enjoyable for beginners
Everyone wants to experience the pleasure of a perfect drive, but no one wants to be humiliated by tricky holes. Great community golf courses balance the challenge they offer with the opportunity for amateur players to be successful. Know the standard skill level of golfers in your community and cater to it. Tee boxes can include various levels, defined by experience rather than gender. Golfing can be fun, while still offering the sense of competition and achievement.
Is adapted to the natural landscape and respects the environment
Golfers typically enjoy being outdoors and appreciate the natural surroundings of a golf course. Courses that have been adapted to existing water features, wooded areas, hills, and wildlife habitats provide a scenic and pleasant experience. IGM takes environmental preservation even further. We work with course owners and managers to achieve certification from the Audubon Cooperative Sanctuary Program for Golf for our client courses. Attention to the following items builds golfer retention as well as positive relationships among the local community for the club's commitment to sustainability:
Aquatic plants that catch run-off from fertilizers and provide a habitat for wildlife
Native plant life, which naturally thrive and create nesting areas for local wildlife
Protected wildlife habitats and minimizing disruption to animals that live on or near the course
State of the art irrigation systems to conserve water
Environmentally friendly fertilization and pest control products and practices
Polite and friendly employees
Golf is a sport known for good manners and polite behavior. IGM trains our employees in positive customer service and relations, and we expect them to be friendly, helpful, and unobtrusive, whether working in the clubhouse or on the maintenance crew. Our company offers full club management services in addition to maintenance contracts, and we take over all human resource responsibilities for employees, including training, payroll, and benefits. (Typically, this also presents extra cost savings to owners.) In addition, IGM takes pride in treating our employees well and reinforcing positive behavior, so they find satisfaction in their jobs.
Supporting successful golf facilities through quality maintenance is IGM's business. Our certified agronomists specialize in providing healthy turf and prime playing conditions to keep our courses competitive and golfers satisfied. We have developed and implemented hundreds of detailed and successful golf course maintenance programs in every region and at every budget level. "Our clients need reliable partners to protect and grow their investment, so our job is to deliver what golfers want," says Gano.
IGM is a leading golf course maintenance contractor, committed to agronomic and environmental stewardship. In addition, IGM offers complete course management services, including I.T., accounting, and human resources capabilities. For more information on IGM and the professional golf course services offered, please contact Greg Plotner, Executive Vice President, 407-589-7200. Learn more about our services here.