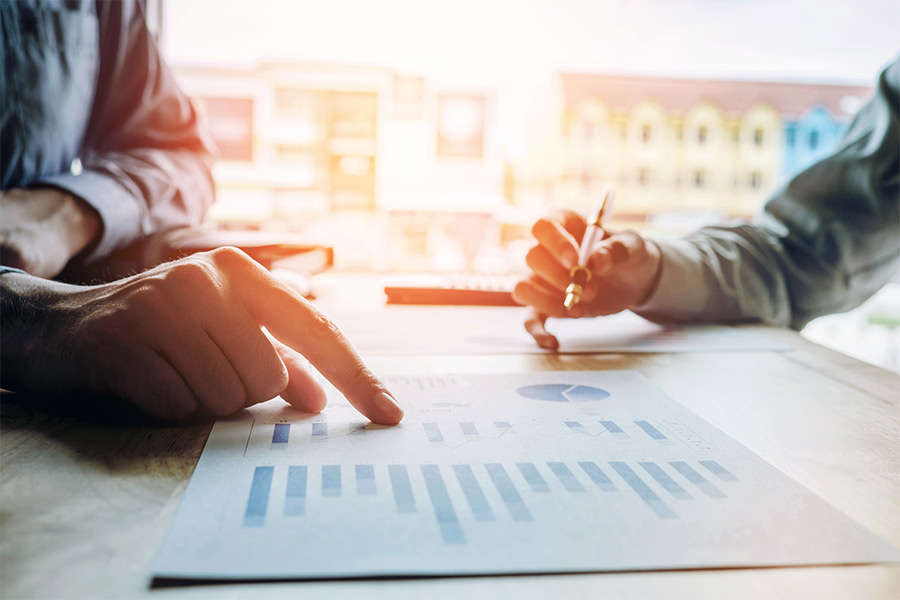 Every golf course should have both business and budgeting plans that account for routine and long-term needs to ensure its long-term success. The biggest operating expense at most clubs is the golf course maintenance infrastructure. Golf course maintenance is our business at IGM, and we have years of budgeting experience to meet any clients' distinctive needs.
Vice-President of Operations Steve Gano offers these tips:
Know the level of detail and conditioning required to compete with other area golf courses and sell rounds within your market segment. In other words, what are the expectations? Are your expectations in line with what is achievable considering your overall revenue?
Evaluate the labor expense of your staff. Start by compiling a set of maintenance standards. These should include:  How frequently do you mow greens, tees, fairways, and roughs? How often do you rake bunkers, change pin locations, edge the cart paths, and aesthetics? How often do you need to address other agronomic tasks, such as aeration, vertical mowing, topdressing, and more?  All these functions roll up to a man-hour requirement to meet the established expectations.
Determine the material and supply costs based on your acreage and the quality level you have established. Again, expectations of golfers and their desires for things like fast greens or firm bunker sand play a role.
Assess your equipment fleet and infrastructure, such as your irrigation system. How much repair and maintenance work is required? When will you need to replace your fleet of mowers and equipment? Consider if you need to upgrade greens, redesign bunkers, or manage trees.
"Financial success depends on satisfied golfers and repeat rounds. IGM takes a scientific approach to budgeting following these guidelines and based on our extensive experience with privately owned courses, municipal courses, and homeowners' associations," added Gano.
What makes IGM so successful in budgeting golf course maintenance for our clients?
We build an agronomic planner based on our knowledge and many years of experience. We assess every aspect of maintaining high quality conditions, from turfgrass variety, irrigation needs, fertilizers and pesticides that may be required, and more. This includes our commitment to environmental conservation and sensitivity to wildlife habitats. High quality turf can absolutely be done in a safe and environmentally conscious way.
Because we maintain courses on a large scale, we receive preferred pricing and can reduce maintenance costs for course owners through our purchasing power.
We have expertise in forecasting long-term needs, including capital equipment, bunker and greens upgrades, and infrastructure. We also know how to schedule and manage major projects to be least disruptive to revenue.
We hire, train, and manage the golf course superintendent and maintenance crews. We handle all HR responsibilities and expenses, including worker's compensation and taxes. (When taking over course maintenance, we can frequently retain some or all of the existing crew.)
Our agreements can be set at a fixed-fee, taking the guesswork out of managing the budget. We do our homework in the beginning, and we absorb the seasonal fluctuations.
Golf course maintenance is IGM's business. Our team of certified agronomists specializes in not only providing healthy turf and landscape but also in supporting your business for long-term success. Over the years, we have developed and implemented hundreds of detailed and successful training and maintenance programs in every region and at every budget level. First and foremost, we are partners with our clients in achieving their golf course maintenance and profitability goals. Accurate planning and budgeting drives this success.
In addition to golf course maintenance, IGM offers complete course management services, including I.T., accounting, and human resources capabilities. For more information on IGM and the professional golf course services offered, please contact Greg Plotner, Executive Vice President, 407-589-7200.