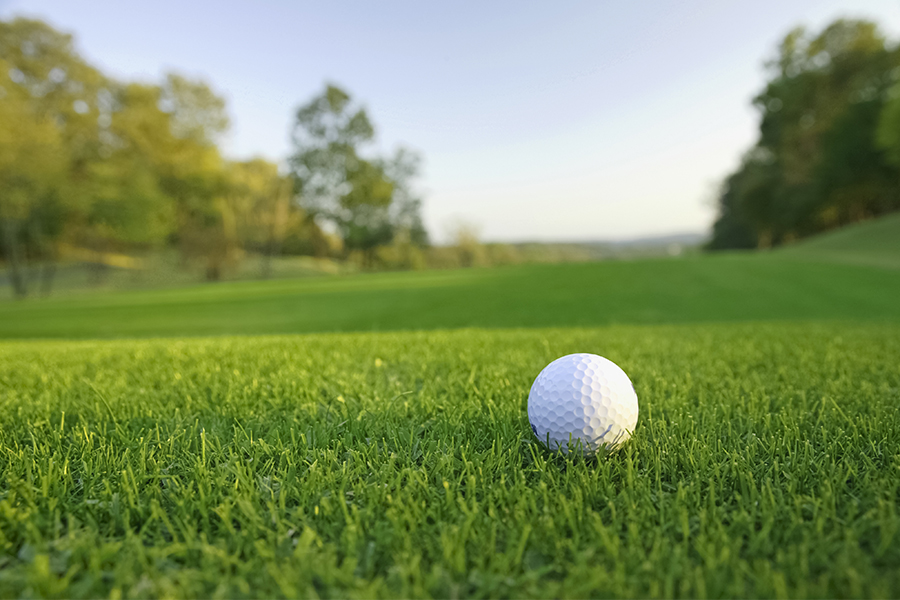 Golf course owners dream of pristine fairways and fast greens teeming with satisfied golfers marking down their best scores – and returning to play another round. But a good round of golf doesn't begin with play. Achieving a dream course takes the knowledge, experience, and service commitment of a behind-the-scenes team of golf course agronomists and maintenance crews like International Golf Maintenance (IGM).
Superior golf courses depend on the expertise of professional agronomists. At its root, agronomy is the science of growing and maintaining plant life in the healthiest, most sustainable way. Golf courses depend on turfgrass that thrives within the area's environmental conditions. That requires knowing the right turfgrass for the right climate and soil conditions and maintained according to proven agronomic methods.
Steve Gano, Vice-President of Operations for IGM, says "We work with clients across the country, in all type of climates. Our team of  golf course agronomists and superintendents have many years of combined training and experience in solving nearly any turfgrass maintenance issue that arises."
All green plants, including turfgrasses, need a combination of natural inputs, such as sunlight, air, nutrients, and water. By starting with the turfgrass variety best suited for the golf course's environmental conditions, you can typically reduce the amount of water, fertilizer, and pest control chemicals required to maintain the fairways and greens. Gano adds, "A maintenance plan that properly manages these nutrients is not only healthier for the turfgrass, but it also reduces expense."
He further explains that IGM's golf course agronomists and superintendents look deeper than the surface of the turf, by monitoring the health of the soil. Through testing and examination, IGM formulates cultivation plans to manage thatch which can impede the movement of water, nutrients, and air into the soil. Also, IGM serves up the right mix of fertilizer to give the turf just what it needs to perform at its best while not over-feeding the turf. Over-feeding can generate too much growth, which can be worse on the health of the course than not supplying enough fertilizer. Moreover, IGM examines the growing environments and guides clients on improving the sites for greens, tees, and fairways by making sure the turf receives ample sunlight and air movement.
In addition, IGM is committed to conserving natural resources and protecting wildlife habitats found on the golf courses we maintain. Appropriate irrigation and water utilization expertise is vital, as this resource is often regulated due to drought or water shortages in some areas. We provide environmental education to our employees and use Integrated Pest Management to minimize potential impact on the environment.
By adhering to strong agronomic principles and positive environmentalism, IGM-maintained courses deliver quality playing surfaces for golfers and beautiful venues for communities. "Our top priority is customer satisfaction. Golf course owners and managers want top quality conditions, more rounds of golf, and great value," said Executive Vice President Greg Plotner. "Our team's expertise and collaborative relationships with clients make that happen."
IGM provides complete golf course maintenance and management services in markets across the U.S. The company is committed to agronomic excellence and environmentally conscious methods and products. To request a consult, please contact Greg Plotner, Executive Vice President, 407-589-7200. Additional information may be obtained by visiting IGM's website at golfmaintenance.com.