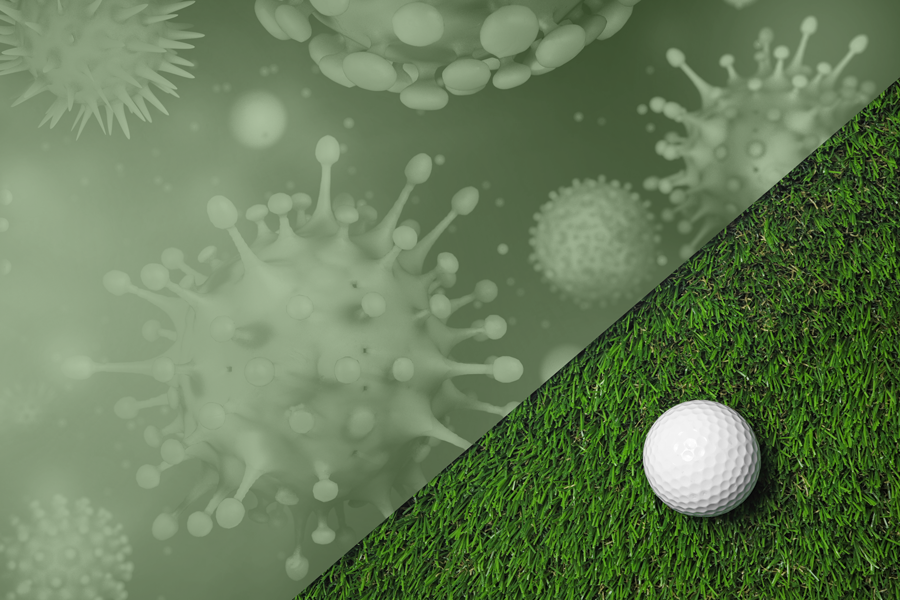 In these stressful days of a pandemic and social distancing, many individuals are looking for ways to stay active while complying with best medical advice. Played outdoors and in small groups, golf is one sport that remains relatively safe for individuals of all ages. As a golf course maintenance contractor, IGM is doing our part to maintain clean golf courses and carts, so patrons can feel comfortable enjoying outside exercise and leisure time.
At IGM, our agronomic professionals work hard to maintain healthy, attractive, and environmentally appropriate golf courses for our clients year-round. In times of emergency, we stay in daily contact with clients to ensure we are meeting their needs as situations change. During the COVID 19 pandemic, some golf courses are seeing an increase in business, while some in resort areas are facing cancelled rounds as people forego travel.
What measures does IGM take to create a safer environment for golfers?
On golf courses, we:
Remove all handheld tools, such as bunker rakes, flag sticks, and ball washers to avoid cross contamination
Raise cups on the greens to limit touching
Adhere to local government guidelines and restrict groups of people from gathering
Disinfect carts between use
Allow only one rider in each cart, unless they are from the same household
Close food or drink service
IGM is equally committed to the health and safety or our employees. Within the maintenance operation, we:
Ensure employees do not have signs of illness before they start work
Disinfect common areas and equipment, including time clock, break room, refrigerators, microwaves, and steering wheels
Prohibit shared job assignments
Stagger shift start and end times and lunch breaks to prevent congregating around the facility
Golf is a time-honored individual sport that allows participants to enjoy the great outdoors. Even in times of a contagion, golfers can find peace and exercise in a well-maintained, safe environment. IGM takes great pride in the service we provide to help our clients be successful.
IGM provides complete golf course maintenance services in markets across the U.S. The company is committed to agronomic excellence and environmentally conscious methods and products. To request a consult, please contact Greg Plotner, Executive Vice President, 407-589-7200. Additional information may be found here.