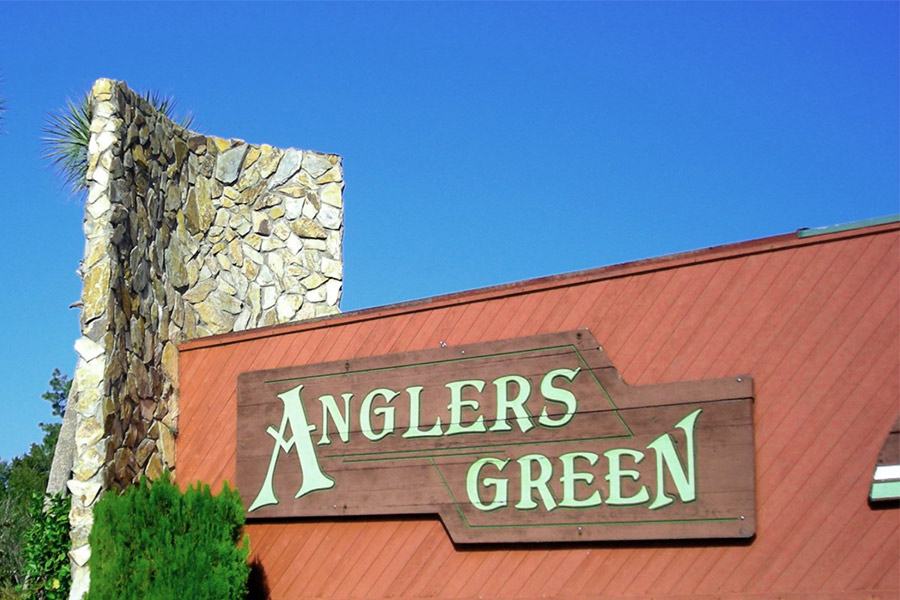 IGM welcomes Angler's Green Golf Course in Mulberry, FL to its roster of golf course maintenance clients. Angler's Green joins Four Lakes and Lake Henry golf courses in Winter Haven, FL as the third Century Communities property to contract with IGM for complete groundskeeping and maintenance.
The private, 9-hole executive course covers 10 acres, serving the lovely Angler's Green retirement community.
IGM superintendent Jason Farr said his first priorities "are to restore the course's playability. The greens need a lot of work to restore turfgrass quality." He added, "We need to repair the irrigation system and make improvements to the course before the season starts in November."
IGM's maintenance contract for the golf course began June 1, 2019, so long-range plans have not yet been discussed with the owners. Farr sees opportunities to improve the drainage and move water around the low-lying course. The par 30 course has water hazards and medium-sized greens with a variety of tee selections to make it challenging for all skill levels.
Angler's Green features a host of other amenities, including a private fishing lake, heated pool and jacuzzi, clubhouse, and shuffleboard courts. Farr said the golf course has seen limited use recently, and the owners are looking to restore the golf course's playability and appearance to better promote it to residents and potential residents.
Brian Altman, Vice President of Century Communities, said "IGM has done an excellent job for us at our Winter Haven courses, and we wanted Angler's Green to get the same treatment. The IGM team has proven their value with the quality they deliver and their collaborative approach."
Farr is also the golf course superintendent at Century Communities' much larger Four Lakes Golf Club and Lake Henry (Hidden) Golf Club in Winter Haven. Both are 18-hole, private courses within over-55 communities. IGM employs a foreman at each property, and a crew member from Four Lakes was promoted to lead the two-person crew at Angler's Green. Farr will oversee the three properties.
"We appreciate Century Communities' confidence in IGM and Jason Farr to add Angler's Green to a maintenance contract. We've had a positive, long-term relationship with the company, and we look forward to restoring this course to its natural beauty," said IGM Executive Vice-President Greg Plotner.
IGM is a leader in comprehensive golf course maintenance services and is committed to environmental stewardship at all client properties. For more information on IGM and the professional golf course services offered, please contact Greg Plotner, Executive Vice President, 407-589-7200.