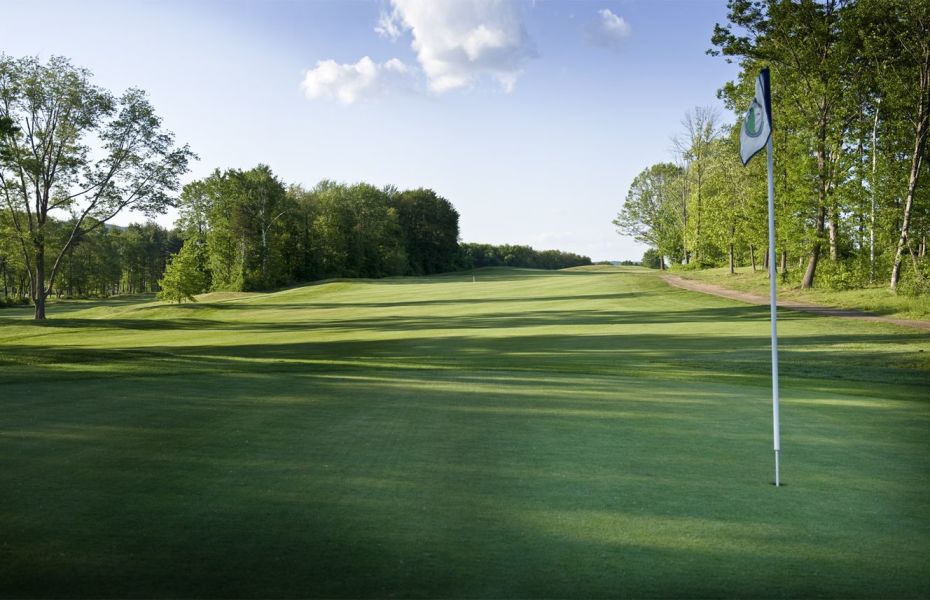 IGM and the town of South Hadley, Massachusetts have established a positive partnership in The Ledges Golf Club since 2005. The Howard Maurer designed golf course was built in 2001, and its maintenance was outsourced to IGM four years later.
Through the mutual trust that developed, IGM was contracted to provide complete management services for The Ledges Golf Club, beginning January, 2019.
South Hadley's Town Administrator Mike Sullivan commented,
"IGM has always been a great asset and kept the golf course in pristine condition. It's very difficult for a municipality to run a golf course, and we've struggled with the retail and operations side. Having IGM take over this season has assisted the town and allowed us to pay attention to other duties." As he jokingly said, "it's added three years to my life."
IGM's new General Manager at The Ledges is its former course superintendent Mike Fontaine, who takes pride in the trust the South Hadley town leadership has in IGM. Referring to the addition of a general management contract, he said, "This was a logical next step in our partnership, to focus on the overall operations." The new contract is for five years, with five one-year renewal options. Fontaine added his primary focus is to elevate customer service and satisfaction in all areas of the business. "Our goal is an all-round friendly and service-oriented atmosphere, which is a big part of IGM's corporate philosophy."
Since taking on management services in January, Fontaine has hired a golf course superintendent, Matthew Mol, to oversee the course maintenance program. Rick Fleury, a well-known golf pro, has also joined the professional golf team, and IGM purchased seventy new GPS enabled golf carts. On the amenity side, IGM renovated and updated the dining room and bar areas; and Fontaine has staffed the clubhouse, cooking staff, and restaurant.
In addition to the changes taking place on-site, IGM has brought their management expertise in accounting, information technology, and human resources to The Ledges Golf Club. Because IGM already employs and manages work crews at golf courses across the United States, they have the personnel and infrastructure to offer these services on a broader scale to client courses. Outsourcing course management to IGM typically reduces expenses for golf course owners. Systems and staff for billing and receiving, payroll and benefits, and data management are based in IGM's corporate office in Florida.
South Hadley's Sullivan added,
"I've worked in other communities and with other management companies. One thing I've found working with IGM is they're very reasonable. They've been considerate of how the town has to work through problems that arise. We can't anticipate everything, and they've been fair and communicative. I really enjoy that I can pick up the phone, and they talk about it, then work it out to make it fair to everyone. IGM's professionalism and understanding are real assets."
IGM is a leading contractor for comprehensive golf course maintenance and management, known for environmental stewardship and agronomic expertise. For more information on IGM and the professional golf course services offered, please contact Greg Plotner, Executive Vice President, 407-589-7200. Additional information may be obtained here.