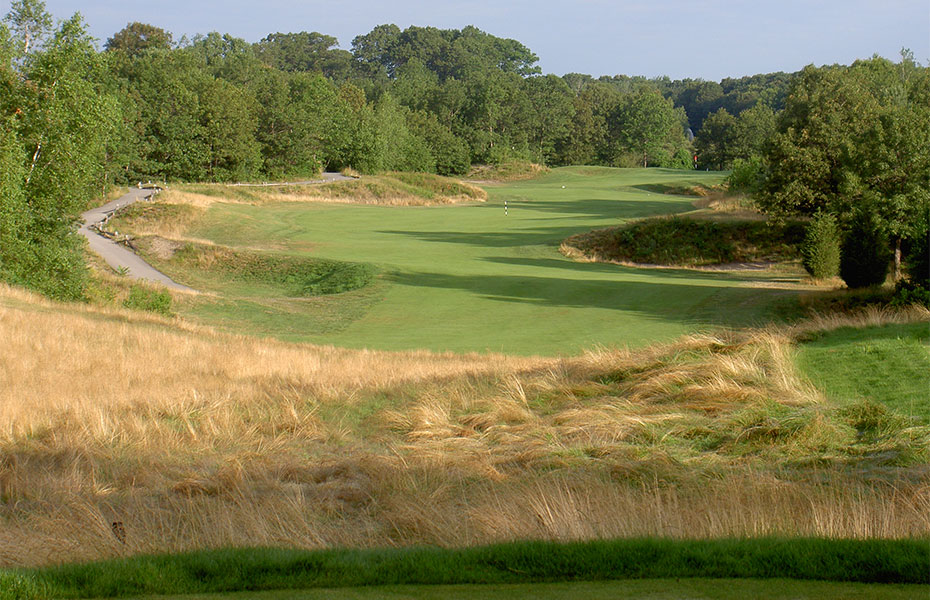 IGM has proudly served as the comprehensive maintenance contractor for Widows Walk Golf Course continuously since 1999. The company's maintenance contract with the town of Scituate, Massachusetts was renewed effective January 1, 2019, for another five years for the town. IGM has been instrumental in the golf course earning numerous "top golf course" rankings and awards.
IGM Course Superintendent Ryan Cahill, said, "I think the seamless contract renewal speaks to the town's satisfaction and trust in us. I always feel we have the full support of the town." Because of our long-term relationship, IGM has the ability to plan and budget with the municipal ownership for capital improvements and other needs for the course. In 2016, IGM undertook major steps to restore Widow's Walk following a severe drought. By implementing a significant water conservation plan, IGM preserved the greens, but other features on the course were badly damaged. Now that the course is back to normal, Cahill said an irrigation overhaul is the next big need.
"We're moving in a positive direction," said Cahill. "Widow's Walk is becoming more of a destination, with features that set it apart from other municipal courses in the area. It's known for being narrow and difficult." He added that a group of local residents recently formed a committee to approach the town council about making improvements to the clubhouse and parking lot. "They like how the golf course is going and want to keep improving the entire property."
In addition to their agronomic expertise, IGM brings their commitment to environmental preservation to the Widow's Walk maintenance contract, which became a Certified Audubon Cooperative Sanctuary course in 2002 under the direction of IGM. The Audubon program follows a "plan-do-check-act" approach to provide information and guide implementation of "an environmental management plan that improves efficiency, conserves resources, and promotes conservation efforts," according to its website.
Recertification is required every three years, through a combination of reporting and site visits. Cahill said Widow's Walk had a site visit in 2016, but this year's recertification is primarily reporting on fertilizers used, irrigation methods, and wildlife found on the course. "We use an integrated pest management plan to apply the least amount of water, pesticides, and fertilizer as possible," he said.
Widow's Walk Golf Course sits over the ocean and adjacent to the North River, so it draws a diverse mix of wildlife, including birds, redtail fox, coyotes, whitetail deer, turkeys, a bald eagle, and a great-horned owl. "IGM preserves their habitats by leaving lots of untouched areas – no chemicals, no mowing," said Cahill. "We also have to be concerned about golfers' interactions with the wildlife." The IGM executive team is confident the recertification will be granted.a
IGM is a leading contractor for comprehensive golf course maintenance and management, and its environmental stewardship program is implemented at every client course. For more information on IGM and the professional golf course services offered, please contact Greg Plotner, Executive Vice President, 407-589-7200. Additional information may be obtained by visiting IGM's website at golfmaintenance.com.